The Barcelona Declaration on the abandonment of people who use medical cannabis due to the Spanish State's breach of international drug control conventions
Civil society along with a collective of people suffering from a chronic disease that is alleviated thanks to the therapeutic use of cannabis, wish to denounce:
1) That current drug policies directly conflict with the rights of people who use cannabis for medical purposes, with the repercussions that this has for their health and quality of life, as well as for their relatives and/or caregivers. The impact of this conflict is also evidenced by the social stigma that these patients suffer, in the opportunism of those who benefit from their situation by selling them products of unknown quality, and in the economic and legal injustices that result from such policies, apart from the damages that they incur for social sustainability and collective quality of life.
2) That current policies regarding medical cannabis breach the international treaties regarding narcotics established at the United Nations Single Convention on Narcotic Drugs in 1961 and ratified by Spain in 1967.
The UN drug control regime establishes the control of narcotic drugs, among which cannabis is included in the 1961 Single Convention on Narcotic Drugs (1). However, recognition of the medical use of these drugs, including cannabis, is explicitly acknowledged in the Convention, which states that "the medical use of narcotic drugs will continue to be indispensable for pain relief" consequently "necessary measures must be adopted to guarantee the availability of narcotic drugs for this purpose." That is also why in Article 4 of this convention it defines as its General Obligations to exclusively "limit the production, manufacture, export, import, distribution, trade, use and possession of narcotic drugs for medical and scientific purposes."
In the Spanish state, the 17/1967 Law consequently updated the prevailing rules on narcotic drugs, adapting them to those established in the 1961 Convention. In article 21 it states that: "No other uses of narcotic drugs will be permitted apart from the the industries, therapists, scientists and teachers authorized under the present Law" (2).
Undoubtedly, returning to international treaties shows that the 1961 Convention defines "cannabis" as "the flowered or flowering tops of the cannabis plant (excluding the seeds and leaves when not accompanied by the top) from which the resin has not been extracted, by whatever name these parts may be designated." This implies that the 1961 Convention does not mandate zero development of any medication derived from cannabis that might be used for medical purposes, but rather recognizes the possibility of using the herbal product.
The erroneous interpretation of the 1961 Convention, according to which many countries have prohibited the medical use of narcotic drugs, prompted the World Health Organization (WHO) to warn states not to comply with the Convention and to not apply it to articles referring to the medical use of narcotic drugs. In 2012 the WHO issued a report that specifically states: "The WHO estimates that, annually, tens of millions of people suffer from illnesses, moderate to severe pain and, ultimately, die due to lack of access to controlled drugs"(3).
In addition to this, the United Nations body responsible for complying with international drug treaties (the International Narcotics Control Board, INCB) acknowledged in its 2014 (4) report that "the Single Convention allows State parties the use of cannabis for medical purposes." In paragraphs 218-227 of that report, it further establishes that the "Control measures applicable to programs for the use of cannabis for medical purposes under the Single Convention on Narcotic Drugs of 1961." This is true to such an extent that today dozens of countries, including Canada, Israel, Germany, Australia and Italy and more than 27 U.S. states have their own medical cannabis programs.
Returning to the state level, it should be pointed out that Spanish administrative law is not in contradiction with an eventual medical cannabis program, such as is established in the "Law on guarantees and rational use of medicines and healthcare products," which regulates everything concerning medicines. In Article 51 of said law, which refers to "Medications from plant medicines," cannabis, both in its herbal form as well as in any of its possible derivatives would fit perfectly. (4)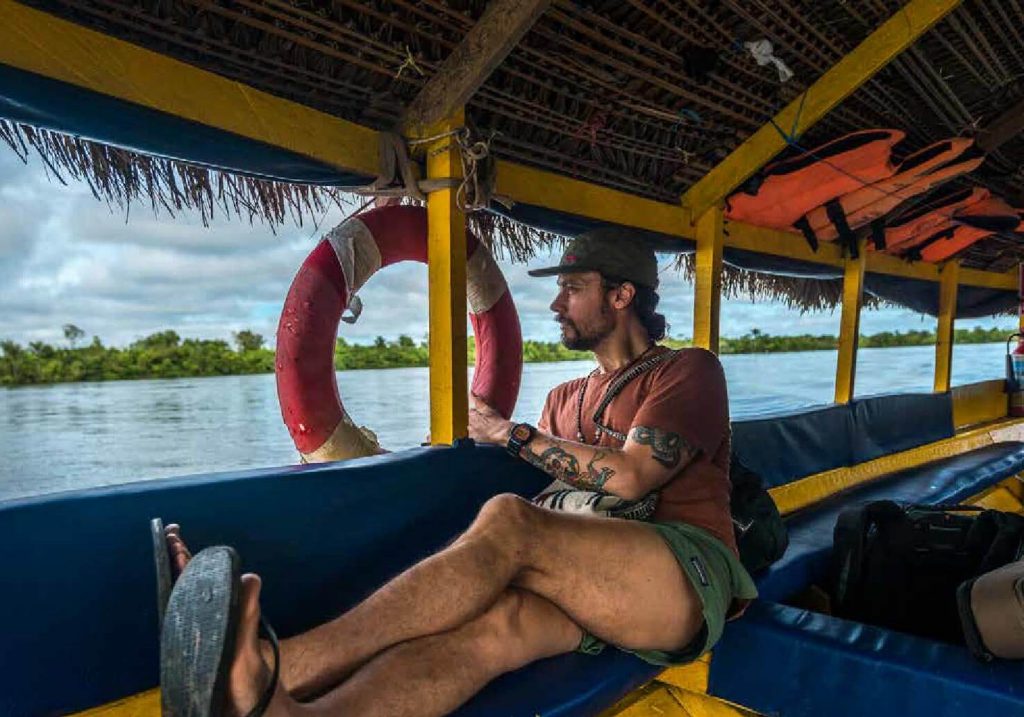 Finally, we believe it is important to emphasize that the Parliament of Catalonia already unanimously took a stand in favor of regulating access to medical cannabis in a resolution dated April 25, 2001. Sixteen years have passed and the issue has been completely buried in the political agenda. If we consider that the administration of Catalonia has assumed responsibilities for health care, we can only express a feeling of abandonment and of being forgotten.
Therefore, while national legislation, in line with international legislation, considers the therapeutic uses of cannabis as lawful, in practice, while the absence of administratively licensed cultivation or dispensing systems, these elements are considered illegal, with all the political, judicial consequences and penalties shouldered by the medical user. In this sense, it could be said that the contradictions of the prevailing political and legal framework have caused decades of unnecessary damage to persons who have been forgotten by the law. This neglect adds to the significant health problems suffered by those who are entitled to the therapeutic use that the law recognizes on paper but forgets in practice. The absurdity of these contradictions has led to the majority of states having avoided complying with laws that allow the much-needed assistance to a group of patients that have been  systematically denied.
Above and beyond the abundance of scientific evidence that demonstrates the unquestionable benefit of cannabis and its derivatives for numerous medical and psychological pathologies, each person is responsible for their body and pain: it is they who should have the right to decide on the treatment to which they want to submit, because the patient is the person who can best assess the intensity of their pain and suffering.
In this regard, it is worth recalling the Universal Declaration of Human Rights adopted by the United Nations in 1948 according to which:
– "Everyone has the right to life, liberty and security of person" (article 3).
– "Everyone has the right to a standard of living adequate for the health and well-being of themself and of their family, including food, clothing, housing, medical care and social services; they also have the right to security in case of unemployment, sickness, invalidity, widowhood, old age or other cases of loss of means of subsistence independent of their will" (article 25, paragraph 1).
And let us also remember article 43 of the Spanish Constitution, according to which:
1) each citizen has the right to protection of health, and
2) it is the responsibility of the public authorities to protect public health.
Consequently, we declare that:
1. Every physician has the right to treat their patients with cannabinoids and products derived from cannabis in accordance with the standards of good medical care.
2. Any person who uses cannabis for health reasons has the right to access to cannabis and cannabinoids for medical treatment under the supervision of a physician, regardless of their social status, economic or living standards. (6)
3. Municipal, national and state administrations must immediately correct the historical error and the damage to medical cannabis users by establishing access to cannabis programs, such as those that exist in other countries inside and outside our context. These medical cannabis programs should not be based on the development of cannabis-based drugs as is the current case for pharmaceutical cannabinoids, currently restricted only to multiple sclerosis patients. The establishment of a medical cannabis program does not have to be subjected to the regulations that regulate/monitor the stages of development of a pharmaceutical drugs.
Neither the Single Convention of 1961 nor the Spanish Law on Narcotic Drugs of 1967, nor Article 51 of the Law on guarantees and rational use of medicines require this.
4. The previous 3 solutions to this historical error must be created in conjunction with those affected.
We also appeal to all organizations and individuals who want to be a part of this transition to work together to make a leap forward for more just drug policies. Our desire is to achieve social improvement that prioritizes respect and autonomy: not repressive and punitive attitudes with high social and economic costs. Lastly, and above all, we want the public administration to comply with its obligations under both international and national legislation.
—–
(1) Organización de Naciones Unidas (ONU): Convención Única de Estupefacientes de 1961. https://www.incb.org/documents/Narcotic-Drugs/1961-Convention/convention_1961_es.pdf
(2) Enlace a la Ley 17/1967, del 8 de abril: https://www.boe.es/boe/dias/1967/04/11/pdfs/A04806-04809.pdf
(3)  Organización Mundial de la Salud (OMS): Garantizando el equilibrio en las políticas nacionales sobre sustancias fiscalizadas. Orientación para la disponibilidad y accesibilidad de los medicamentos fiscalizados; 2012. http://www.who.int/hiv/pub/idu/est_requirements/es/
(4) Junta Internacional de Fiscalización de Estupefacientes (JIFE), Informe 2014. https://www.incb.org/documents/Publications/AnnualReports/AR2014/Spanish/AR_2014_ESP.pdf Ley 29/2006, de 26 de julio, de garantías y uso racional de los medicamentos y productos sanitarios. https://www.boe.es/buscar/act.php?id=BOE-A-2006-13554
(5) Ley 29/2006, de 26 de julio, de garantías y uso racional de los medicamentos y productos sanitarios. https://www.boe.es/buscar/act.php?id=BOE-A-2006-13554
(6) http://medical-cannabis-declaration.org/the-declaration/?lang=es
Categories: NEWS , Cannabis , CANNABMED
Tags: Barcelona , cannabis , medical cannabis
IMPORTANT: Please read our Disclaimer at the bottom of the site if you are thinking to use psychedelics after this read.