What is the situation of Cannabis Social Clubs in Europe? The European Journal of Criminology has recently published a study, conducted by  Dr. Mafalda Pardal and Dr. Tom Decorte, in collaboration with ICEERS' Deputy Director, Òscar Parés, to provide an accurate picture and in-depth understanding of this growing phenomenon.
According to the authors, Cannabis Social Clubs (CSCs) are typically "non-profit associations of adult cannabis users who collectively produce and distribute cannabis among themselves. Since the emergence of the model in Spain during the 1990s, other countries may have seen the appearance of CSCs (or CSC-like associations) but there is a dearth of knowledge about the phenomenon in Europe."
Cannabis Social Clubs in 13 countries across Europe
Apart from Spain and Belgium, researchers identified Cannabis Social Clubs in eleven other European countries, despite the fact that the model remains prohibited across the European Union. The longest-running CSC in their sample was established in 1999, but most emerged within the past decade. The smallest CSC reported six registered members, whereas the largest reported a total of 5,000 members. In addition to cultivating or distributing cannabis to their members at the time of the survey, most of the participants also engaged in other informative, entertainment and activist duties.
In order to achieve their goals, the researchers surveyed service providers via questionnaire — asking questions about their origins and relations with other stakeholders and organizations, the types of activities they've developed and their views on cannabis regulation. The survey was translated into all the official languages of the EU zone and completed by 81 Cannabis Social Clubs.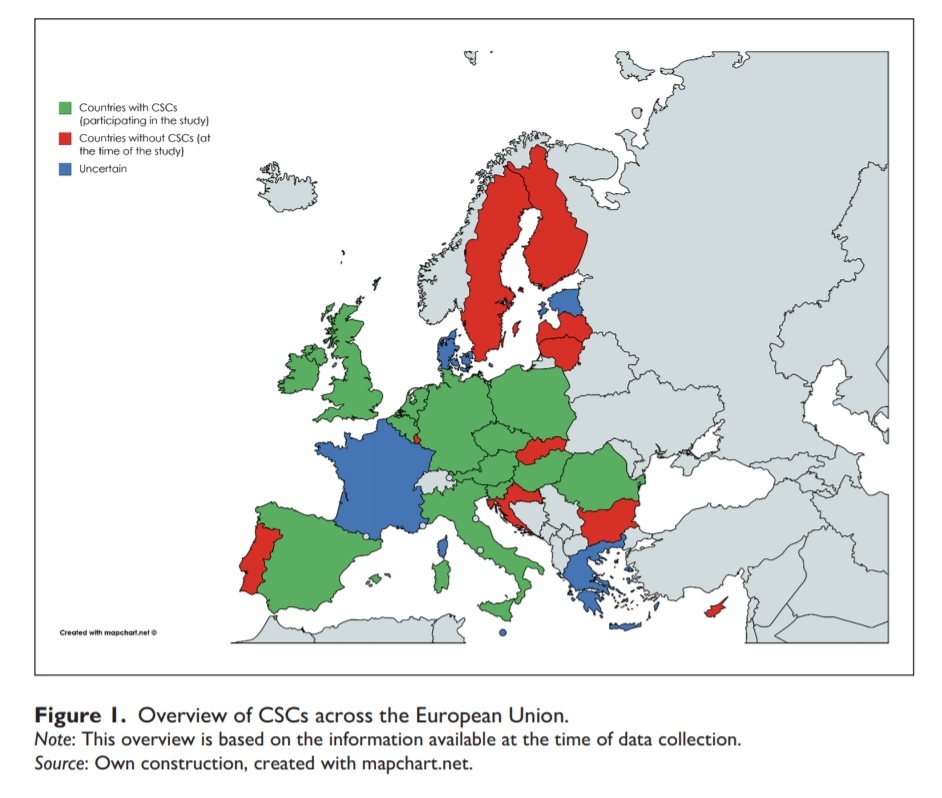 This exploratory study was faced also with some limitations. The lack of a regulatory framework makes CSCs an unstable phenomenon, where many clubs are dissolved after negative court decisions or police raids, and existing clubs have many reasons to be reluctant to participate in academic studies. The authors encourage further research into CSC's by local scholars in countries where they appear.
Categories: NEWS , Cannabis , Others , CANNABMED , RESEARCH & INNOVATION
Tags: cannabis , scientific research , study , Cannabis Social Clubs (CSC)