Cannabis Social Clubs (CSCs) are a privileged place for cannabis consumers. Prohibitionist politics threaten those who run CSCs with jail and push  consumers into hiding – this presents and important opportunity for research into the potential of CSCs in reducing the negative impact of the informal market. There is also the opportunity to improve the lives of cannabis consumers, the neighborhoods where CSCs are located, and society as a whole.
In 2015, ICEERS initiated a study to better understand the characteristics of people are members of CSCs in Barcelona, to better understand their cannabis consumption patterns, and to learn about their motivations and perspectives about cannabis consumption. We provided an opportunity for reflection on "problematic consumption" and personal motivations for becoming CSC members. We also sought their perspectives on the kinds of services offered by CSCs.

There were several challenges to conducting this research — particularly because it was difficult to recruit participants. We are very grateful to those who took the time to participates — over 150 people answered the questionnaire. Thank you as well to the Barcelona CSCs that opened their doors so we could collect information, to the Catalan cannabis federations (CATFAC and FEDCAC), and also to all the researchers.
Research citation: Parés-Franquero, Ò., Jubert-Cortiella, X., Olivares-Gálvez, S., Díaz-Castellano, A., Jiménez-Garrido, D. F., & Bouso, J. C. (2019). Use and Habits of the Protagonists of the Story: Cannabis Social Clubs in Barcelona. Journal of Drug Issues, 49(4), 607–624.
Access to the study:  https://journals.sagepub.com/doi/10.1177/0022042619852780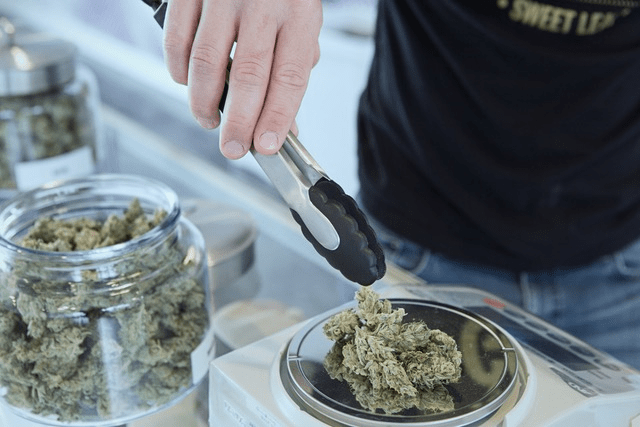 Categories: NEWS , Cannabis , CANNABMED , RESEARCH & INNOVATION
Tags: Barcelona , cannabis , medical cannabis